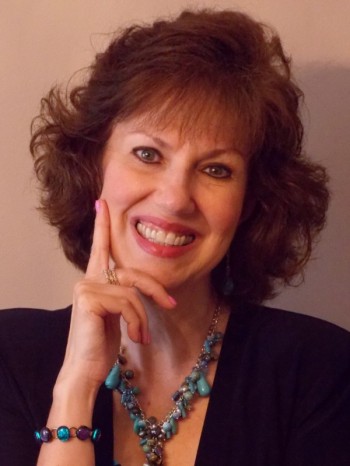 No matter the specific topic, I speak to women from my heart, with candor and great compassion about the importance of developing resilience to withstand the bad bounces in life. I tailor my presentation to your need whether it is presenting a keynote address, leading a breakout session, or serving as a guest speaker at your group's meeting. Contact me to discuss your needs or for a fee schedule for your event.
Inspiration, Motivation and a Juicer—that's all you really need to get going!
Share Your Story
Ever feel like giving up because life has handed you more than your fair share of lemons? Feel like you don't have what it takes to turn things around and "make lemonade"? I want you to know it can be done. All you need is a little inspiration, motivation…and, of course, a good juicer! That's where I come in. I practically majored in motivation and have years of experience in juicing. I learned to make lemonade from my multitude of lemons—often because I had no choice—and I am passionate about sharing my story to help you do the same.
Guidance from a caring friend
I deliver inspirational messages of strength, leavened with humor and encouragement. As we get to know each other, you'll discover this is my trademark and what helps me get out of bed each day. I speak from experience when I tell you that humor and hope can flourish in the grimmest of circumstances and are the keys to not only surviving a crisis, but thriving once the crisis has passed
Take the call
When you hear me speak, expect to laugh—a lot, I hope—cry a little and, most importantly, begin to believe in yourself again. I will help you resist the label of victim—even when you have been victimized—and encourage you to climb out of whatever rut you're in or the deep hole you've fallen into and break free of any perceived limitations. Finally, I will challenge you with a powerful call to action to let go of "what was" and fully embrace "what can be."
Presentation topics include (but are not limited to): • Battling depression • Stepping out of the shadows and into the light • Facing midlife fearlessly • Using humor to overcome challenges • Setting attainable goals and surpassing them
No matter the topic or the setting, my motto remains the same: Don't Just Bounce, Bounce Back!
Taking a bad bounce from a break-up can really flatten you. I know—I took possibly the mother of all bad break-up bounces ten years ago when my then-husband of 22 years secretly lost all of our money on a crazy business venture and ran off with a stripper, leaving my daughter and me devastated…and penniless. Bouncing back from that has definitely been a process—apparently, I'm a slow bouncer–but I have learned a lot along the way that could dramatically shorten the learning curve for someone else!
What My Fans Are Saying
Don't just take it from me, let others do the talking!
"It makes me feel a whole lot better to know that somebody can be this funny about getting older. Lee is hilarious!"
Jeff Foxworthy
"Lee Gaitan is proof that the human spirit is capable of enduring great loss during its journey,
and emerging from that loss with newfound wisdom and happiness. Lee is a masterful storyteller
who imparts insight amongst the trials she describes so beautifully. This story is about life, its
dark moments, and finding your way to the sunshine. A gripping read."
Jennifer Skiff
"Lee Gaitan is a woman of humor and hope. You can't hear her story or read her book, My Pineapples went to Houston, without laughing through the tears. She is someone who has faced very dark days and not only survived but grown immeasurably in the process. To read her book or hear her speak is to come out on the other side filled with the same hope and can do spirit. Do yourself a favor and step into her world. You will be encouraged and empowered to thrive in your own."
Lynne Watts
"The gift of laughter is one of the wonderful things that makes us uniquely human; the gift of
laughter—at ourselves and at what life brings our way—has a great deal to do with happiness.
Lee Gaitan shares the gift of laughter generously."
Paul E. Keck, Jr., MD
"Lee's brilliant sense of humor and… UNIQUE and WITTY perspective, brings laughter, fun and energy to the room. She is never at a loss for words, is quick on her feet, and is a joy to be around. Hitch your wagon to this gal."
Joel Boggess
"Lee Gaitan knows a thing or two about bouncing back. The only thing more improbable than
the multiple crises that rocked her world over the past decade is how she responded to them—
with a sense of humor and hope. When you hear her speak, expect to laugh, cry, and be inspired
to overcome whatever challenges you are facing."
Kent Julian
Don't Be Shy
If I didn't answer all of your questions, feel free to drop me a line anytime.